Prolonged Exposure with Dr. Edna Foa
Don't miss the opportunity to get comprehensive training from Dr. Edna Foa – named by Time Magazine as one of the world's 100 most influential people.
This workshop focuses on Prolonged Exposure for people suffering from PTSD. The amount of seats are limited and this is a very rare and unique occasion.
This workshop takes place on zoom on March 1-2-3-4, 2021.
Learn how to treat PTSD with Prolonged Exposure
☞ Professor Edna Foa is a worldwide authority in the treatment of PTSD. She will present prolonged exposure and show how to help clients overcome avoidance regarding everyday life and memories of the traumatic events.
☞ Prolonged exposure is an evidence based treatment and highly effective to different populations with PTSD.
☞ In this 4 day workshop you will learn how to treat PTSD. The participants will engage in training how to motivate and engage patients with PTSD in the treatment. The participants will learn how to learn patients to overcome avoidance in everyday life and also how to process intrusive thoughts and flashbacks.
☞ This workshop takes place live on zoon on March 1-2-3-4, 2021 from 9 am – 5 pm EDT.
☞ Your investment is 1800 USD + VAT (VAT only applies if you are in Europe). 
☞ The fee includes workshop materials and a signed certificate by Dr. Edna Foa.
☞ The amount of seats are very limited.
The aim of the workshop is to teach the participants how to deliver prolonged exposure (PE) fro PTSD by following the manual "Prolonged Exposure therapy for PTSD: Emotional Processing Therapy". (Foa, Hembree & Rothbaum, 2007, Oxford University Press).
During the morning of the first day, I will discuss the diagnosis and clinical picture of PTSD. I will then present a theoretical account that helps understand the factors that determined why some traumatized individuals recover and others develop chronic disorders.
Next, I will provide an overview of the efficacy of different cognitive behavioral programs that have been found helpful in ameliorating PTSD symptoms.
During the second half of the first day I will provide a detailed overview Prolonged Exposure therapy, and discuss in detail how to decide whether a given patient will benefit from PE.
In the next three days participants will learn each of the procedures that comprised prolonged exposure via description of each procedure, demonstrating how to conduct the procedure via videotapes of patients, and role play of the procedure.
These include: Overall rationale for PE, rationale for in vivo exposure, how to conduct in vivo exposure, rational for imaginal exposure, and how to conduct imaginal exposure.
Flexibility in following the manual and tailoring the treatment to the patient's response to exposure will be emphasised.
This workshop taught me how to motivate, support and enable my PTSD clients to process traumatic experiences. I appreciated the great location, venue, food and organization of the workshop! Getting to hear the world leading expert in traume treatment, share a lifetime of research based experience about "what not to do, what to do & how to do it " - absolutely priceless!
I learned a lot from this workshop: not to be afraid to try new stuff, to be more structured and coherent when doing treatment. And to be more specific; how to work with the SUD's-scale, how to phrase certain parts of the rationale and psychoed. In all; I feel more secure about what I already do, and also in what parts I want to progress in.
I appreciated all the knowledge and facts given to us, combined with exercises and small movies of the patients. Very helpful. Well organised! I learned a structured method how to help and deal with people that suffer from PTSD. Step by step and very clear. What stands out for me is that this method has a lot of studies with evidence that it works for the majority. This gives a strength and security for the therapist towards the patient and the method.
Edna B. Foa, Ph.D., is a Professor of Clinical Psychology in Psychiatry at the University of Pennsylvania and Director of the Center for the Treatment and Study of Anxiety.
Dr. Foa devoted her academic career to study the psychopathology and treatment of anxiety disorders, primarily obsessive-compulsive disorder (OCD) and post-traumatic stress disorder (PTSD).
Her research activities included the formulation of theoretical frameworks for understanding the mechanisms underlying these disorders, the development of targeted treatments for these disorders, and elucidating treatment mechanisms that can account for their efficacy.
The treatment program she has developed for PTSD sufferers has received the highest evidence for its efficacy and has been widely disseminated in the US and around the world. Dr. Foa has published 18 books and over 350 articles and book chapters.
Her work has been recognized with numerous awards and honors, among them
the Distinguished Scientific Contributions to Clinical Psychology Award from the American Psychological Association;
Lifetime Achievement Award presented by the International Society for Traumatic Stress Studies;
Lifetime Achievement Award presented by the Association for Behavior and Cognitive Therapies;
TIME 100 most influential people of the world;
2010 Lifetime Achievement in the Field of Trauma Psychology Award from the American Psychological Association;
the Inaugural International Obsessive Compulsive Disorder Foundation Outstanding Career Achievement Award.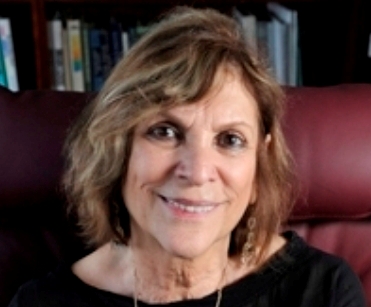 Unique training opportunity
This workshop takes place live on zoom
March 1-2-3-4, 2021 from 9 am – 5 pm EDT
Your investment: 1800,- USD + VAT (VAT applies in Europe only)